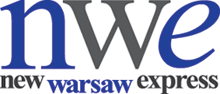 Artykuł pochodzi z pisma "New Warsaw Express"
A Katowice businessman stumbled on a great wheeze this week - selling fake Polish euro coins as collector's items... at least four years before the real thing is introduced. Ever eagle-eyed regional daily Dziennik Lodzkie spotted the offer for the coins on Wednesday on the German version of the eBay internat auction website. The Katowice man, said the paper, probably ordered the 30,000 sets of nine coins on offer from a foreign mint.
Sales seemed to be going well, with bids of 60-90 euro submitted for the sets. Polish national bank officials however, are less than pleased and have forwarded details to Warsaw prosecutors for investigation.