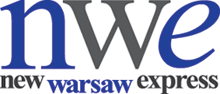 Artykuł pochodzi z pisma "New Warsaw Express"
Screenings packed full, high school days out to the cinema, special projections for the Catholic faithful - Mel Gibson's The Passion of the Christ made a heavyweight entry to Polish cinemas this week. After three days of release, by last Sunday it had racked up ticket sales of more than 340,000 - an average of 4,000 viewers for each of the 85 screens showing the film.
Poland is only the second country in Europe in which The Passion... has been released. The film was an overwhelming box office success in the US despite being in Aramaic and Latin and coming under heavy fire for allegations of exaggerated brutality and encouraging anti-Semitic feeling.
For the moment the Polish public debate on Gibson's film has thoroughly rejected the anti-Semitic charges and the country's 95-percent Catholic population has flocked to see it. "This is a masterpiece, the fruit of deeply-held belief. And the allegations that it is teeming with brutality are themselves over-the-top," Father Waldemar Chrostowski told Gazeta Wyborcza.
Despite the enthusaiasm, The Passion's first weekend success did not take it to number one in the Polish box office charts. Standing in the way is this year's biggest homegrown success for two years - Nigdy w zyciu (Never Again) - a sort of Polish Bridget Jones' Diary, the story of a mid-30s Warsaw professional recovering from being left by her husband. It's soapy, filled with average, if attractive, acting talent - and has already topped a million cinemagoers. That's more than any Polish film last year, and more than double the results for pre-Christmas Brit comedy hit Love Actually.
WARREN FOO