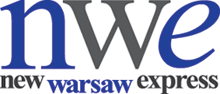 Artykuł pochodzi z pisma "New Warsaw Express"
The government was left scrambling to cover its back this week after the Sejm voted to impose full 22-percent VAT on products like diapers and strollers, while imposing a reduced rate on bicycles and skates, all contrary to EU regulations. The confusion stemmed from ruling Democratic Left Alliance's (SLD) MPs voting with the opposition to approve amendments to the VAT law designed to ease the tax burden on families with children.
Economy Minister Jerzy Hausner said the amendments would end up costing the budget at least PLN 600 million in revenues; Gazeta Wyborcza reported that the diaper amendment, while embarrassing, wouldn't be the most costly. By comparison, this year's budget calls for VAT revenue of about PLN 68 billion.
The government now hopes to amend the law in the Senate, the upper house of Parliament – not only because of the lost revenue, but because the flood of amendments has left the bill internally contradictory, and out of line with EU law.
The chaotic voting, showing the government's inability to impose its will on its own party's MPs, left some observers worried that it was a bad omen for the upcoming votes on fiscal reforms, designed to prevent an Argentine-style financial meltdown.
ANDREW POWERS